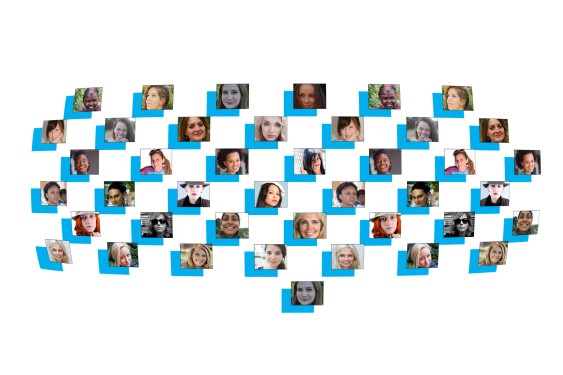 Terms and conditions – Membership N2WE network
1. These terms and conditions ("Terms") between you and N2WE of Den Haag, Netherlands apply to your annual membership of the N2WE network, to your application for membership, and to your use of benefits provided by N2WE network.
Membership
2. By submitting an application for membership, you accept these Terms.
3. Membership is personal to you and only one membership is permitted per person.
4. Regular membership is open to any woman or man aged 25 or over, at a cost of €25 per year ("the Fee"), who works and holds a masters degree.
5. Student membership is open to any woman or man currently studying at a higher education institution, at a cost of €10 per year ("the Fee").
6. Your membership shall commence on the date that you are notified by N2WE network that your application has been accepted and shall continue for a period of 12 months.
7. We aim to process your membership application within seven working days of receipt of your application.
8. Your acceptance as a member is at N2WE's sole discretion, and will be based on the details you submit with your application. We reserve the right to refuse your application for membership:
a). in the event that you fail to comply with these Terms; or
b). if, upon review by our team, we decide you are not eligible, taking into account the membership criteria. Our decision on this is final and no correspondence will be entered into.
9. We reserve the right to terminate your membership, by immediate written notice to you, without refund of the Fee, in the event that:
a). you breach any of these Terms; or
b). you commit any act which in N2WE network's reasonable opinion is inconsistent with your continued association with N2WE network or which may directly or indirectly have an adverse effect upon the reputation of the N2WE network or any of its associated entities; or
c). you provide wrong information.
10. You may cancel your membership at any time by written notice to info@N2WE.net in which event your membership information will be removed. Please consider there is a one-month notice. However, the annual Fee is non-refundable once your membership has been accepted.
Membership Benefits
11. If your membership is accepted, in consideration of the Fee N2WE network shall provide you with the following benefits:
a). free or reduced entry to the N2WE events on the annual calendar;
b). other benefits provided by the associated entities;
c). quarterly member dinners.
Your obligations
12. By purchasing membership you give N2WE network permission to use your membership information, for purposes connected with the N2WE network events and its promotion.
13. You warrant that all information submitted as part of your membership, are true and correct and relate to/feature you alone, and do not amount to an impersonation of any other person.
Other Terms
14. N2WE network hereby excludes all liability for any loss or damage caused to you as a result of your submission of incorrect or misleading information to it.
15. Notwithstanding anything else in these Terms, the aggregate liability of N2WE network to you under or in connection with these Terms, whether arising from contract, negligence or otherwise, shall be limited to the Fee and N2WE network shall not be liable for any indirect, consequential or special loss and/or loss of profits, pain and suffering or emotional distress arising out of or in connection with the membership. Nothing in these Terms shall limit or exclude either party's liability arising from death or injury to persons, or any other liability that cannot be limited or excluded by law.
16. These Terms represent the entire terms agreed between the parties in relation to its subject matter. If any provision or part-provision of these Terms is or becomes invalid, illegal or unenforceable, it shall be deemed modified to the minimum extent necessary to make it valid, legal and enforceable, or if such modification is not possible, shall be deemed deleted. Any such modification or deletion shall not affect the validity and enforceability of the rest of these Terms. No waiver of any breach arising under these Terms shall constitute a waiver of any other breach and no failure to exercise any remedy shall constitute a waiver of the right subsequently to exercise that or any other remedy.
17. These Terms shall be governed by and construed in accordance with Dutch law. The Dutch courts shall have exclusive jurisdiction to determine any disputes which may arise out of, under, or in connection with these Terms.
If you have any questions about membership please e-mail us at n2we.info@gmail.com net with "Membership" in the subject line.