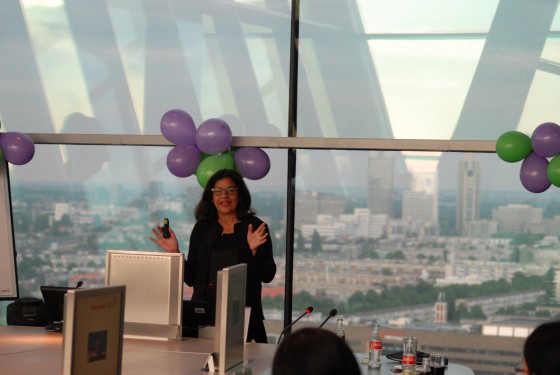 Non Native Women Empowerment (N2WE) was officially launched on the 15th of June 2016, at the EY Amsterdam office. N2WE's objective lies in accelerating and strengthening the empowerment of non-native women in society. It is a pioneer initiative through which women can become engines of change, inspire each other and provide mentorship to other professional women and help them advance in their careers. In the launch event we discussed the importance of coaching and mentoring, and how a little help can go a long way in creating difference in the lives of women. We also discussed challenges the group faces in continuing their professional paths and how we can provide solutions to these challenges by working together.
The event welcomed the group with a sumptuous dinner, followed by an introduction of the organizers and the guests at the program. The organizers commenced the event by stating why they felt the need to bring the women together under one platform to foster stronger bond between them. The introduction session was followed by sharing of life experiences by the EY Partner Inghwa Hengefeld who spoke about how her roots inspired her to advance in her career and the significance of mentorship in both professional and personal front. She emphasized on the topic of work life balance and how she sought her priorities right by not compromising on her personal or professional commitments. Anastasia van der Wees, senior accountant at EY also shared her professional story where she was not afraid to ask for her desired position in the professional front. One of the main thoughts of the evening which were reflected in every story was that satisfaction is not only about succeeding as an individual but also about bringing others forward as one climbs up the ladder. Only this can ensure the growth of non-native women leaders in corporate companies.
The evening proceeded with the success story of Ms Namita Krul-Taneja, winner of the 'World of Difference' Global Award by The International Alliance for Women in 2013. She spoke about her experience in diverse professional fields from the fishing industry to banking and how she likes unravelling mysteries of new fields of work. She manages work life balance just fine in her career and is open to new opportunities. Her determination to achieve something on her own enabled her to become an entrepreneur. Through the project Work+Shelter in India, she has made a difference in the lives of several rural women by providing them the means to earn their livelihood.